Since November of 2022, the now deceased Matthew Perry had not posted to X/Twitter except for twice.
Once on 10/26 and once on 10/24 of this year.
One of the tweets seems to allude to some of his fans that he may have been going through mental health struggles shortly before being found dead today in a Jacuzzi.
Perry's second to last post to X read:
"Let's make stigmas a stigma. -I'm Mattman #mentalhealth"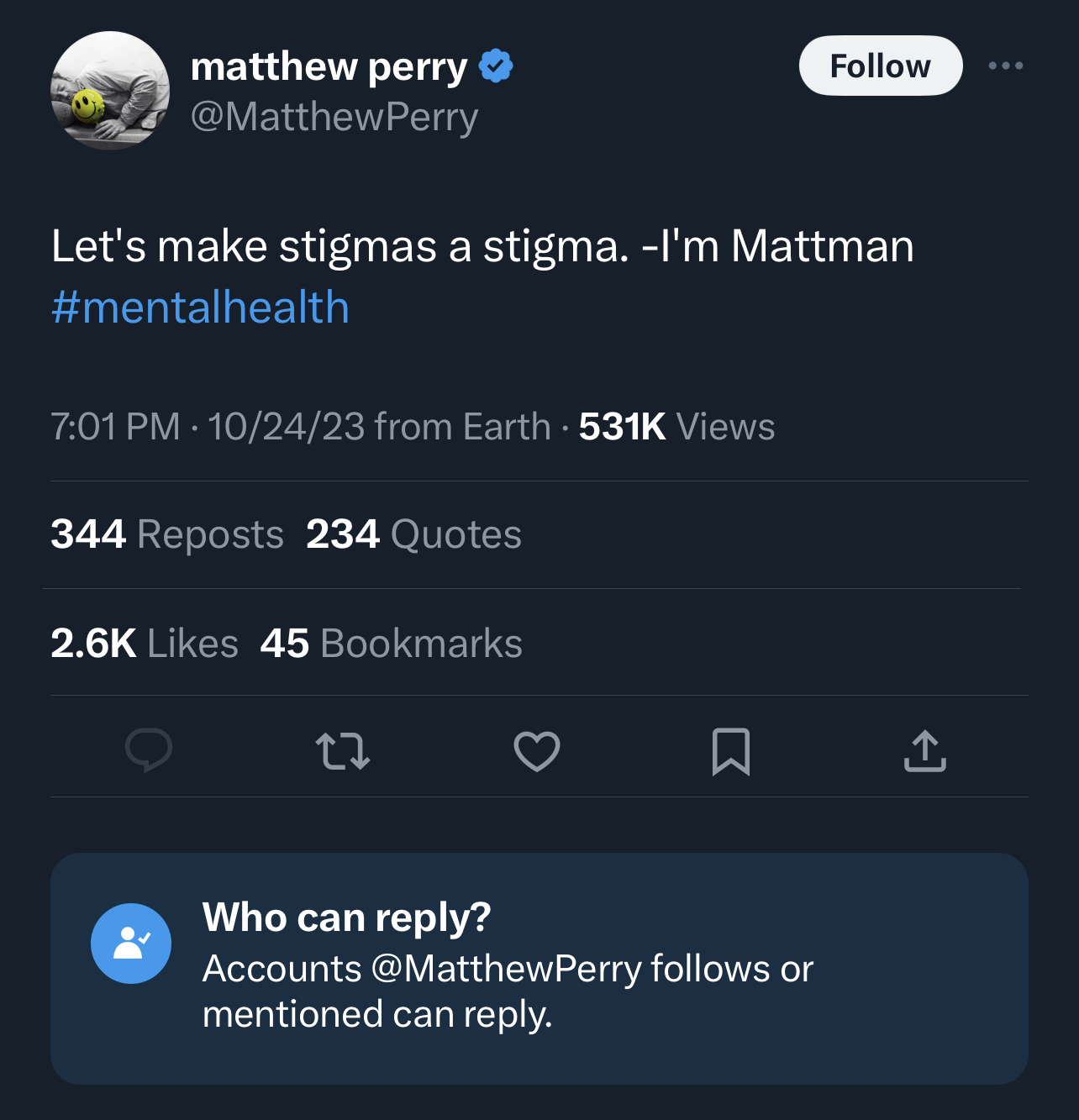 Perry's final tweet read:
"Perfect movies: 1) Back to the Future, 2) Midnight Run, 3) ? -I'm Mattman"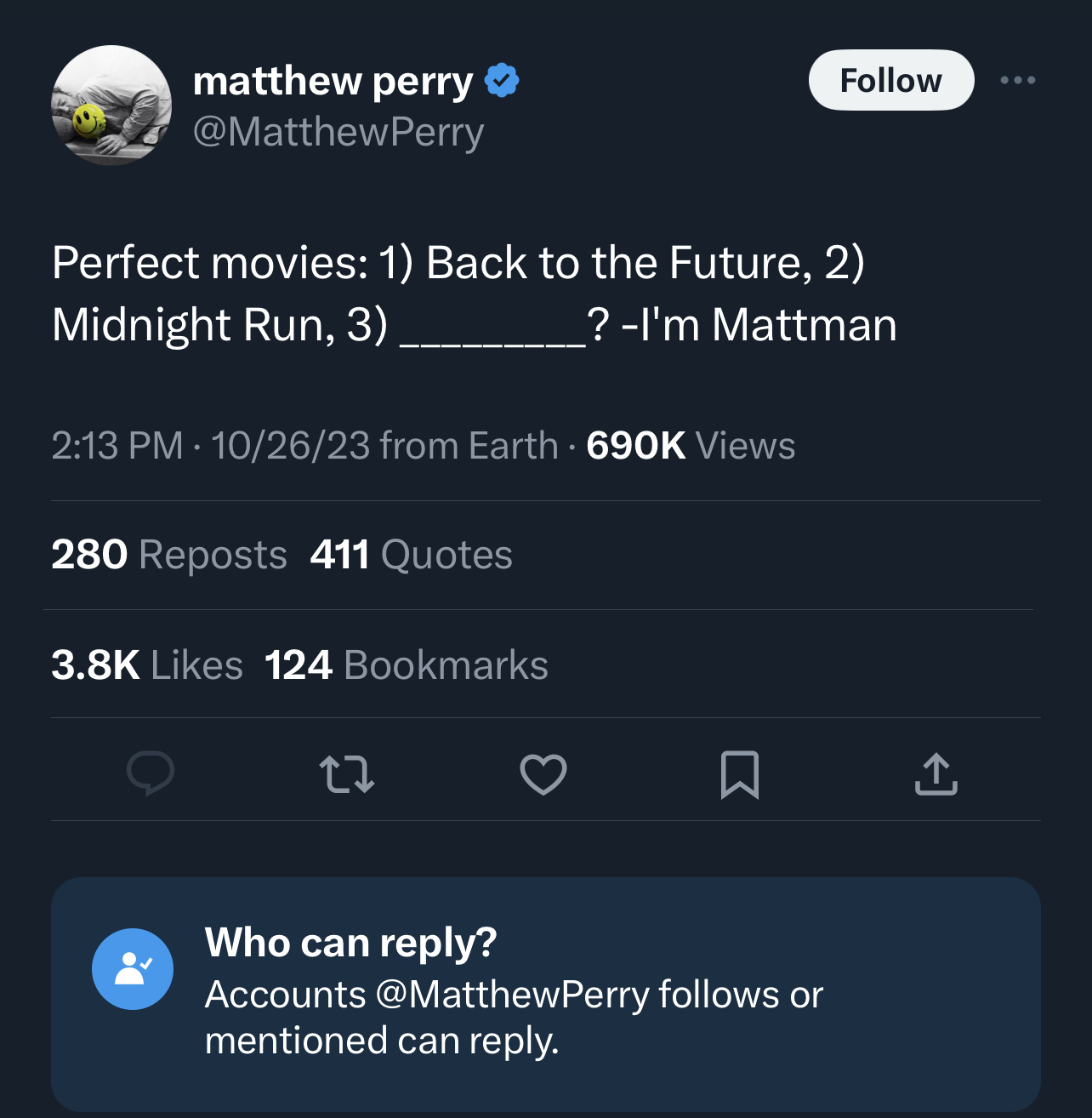 Perry had turned off the replies to his posts on X.
But since the news broke of his death, many fans began quote-tweeting his final couple of posts.
See some examples below: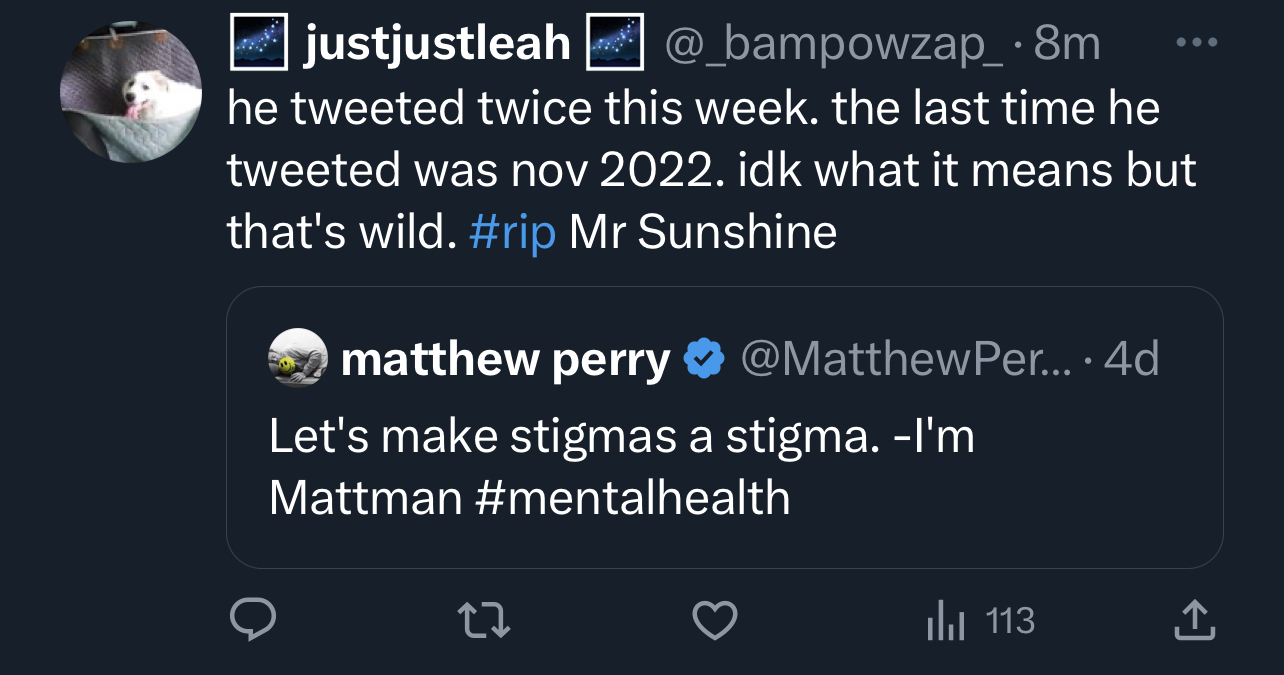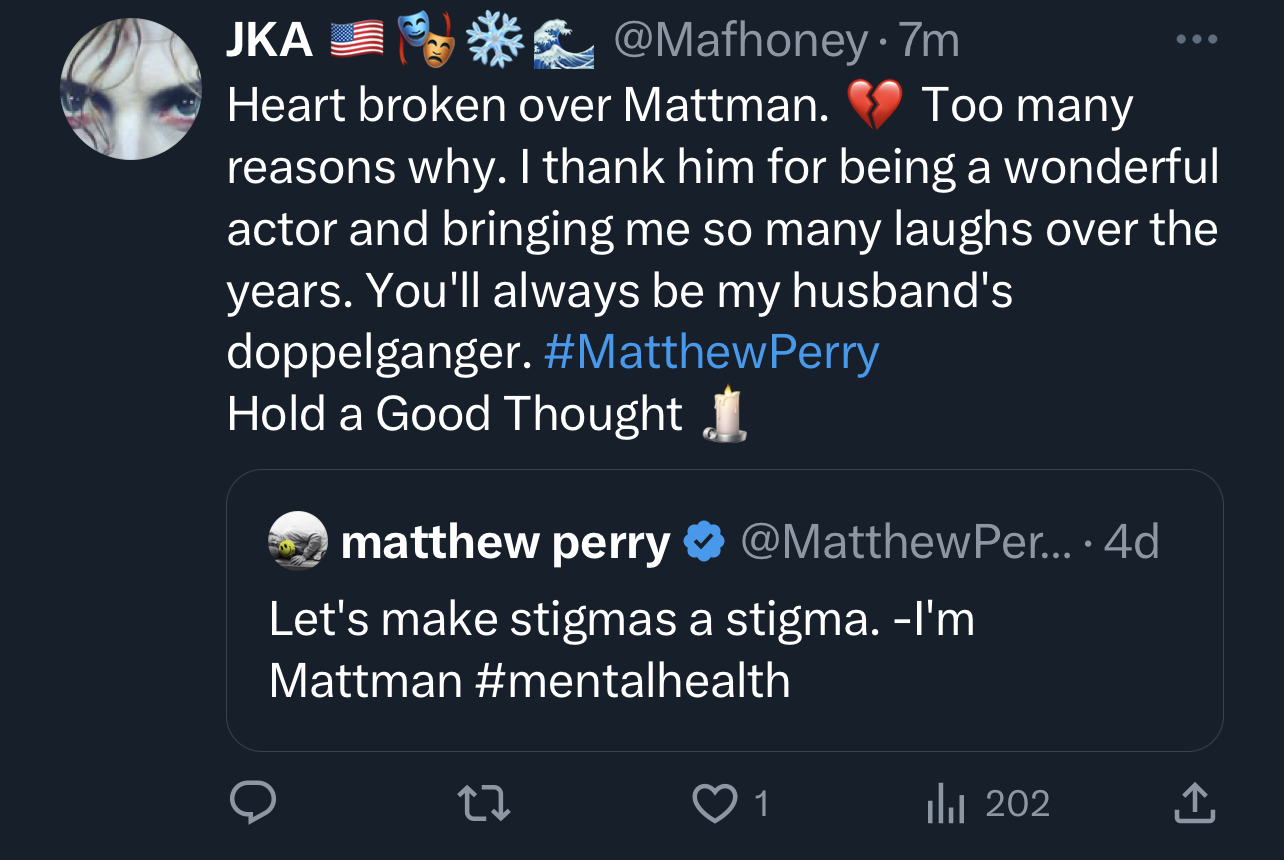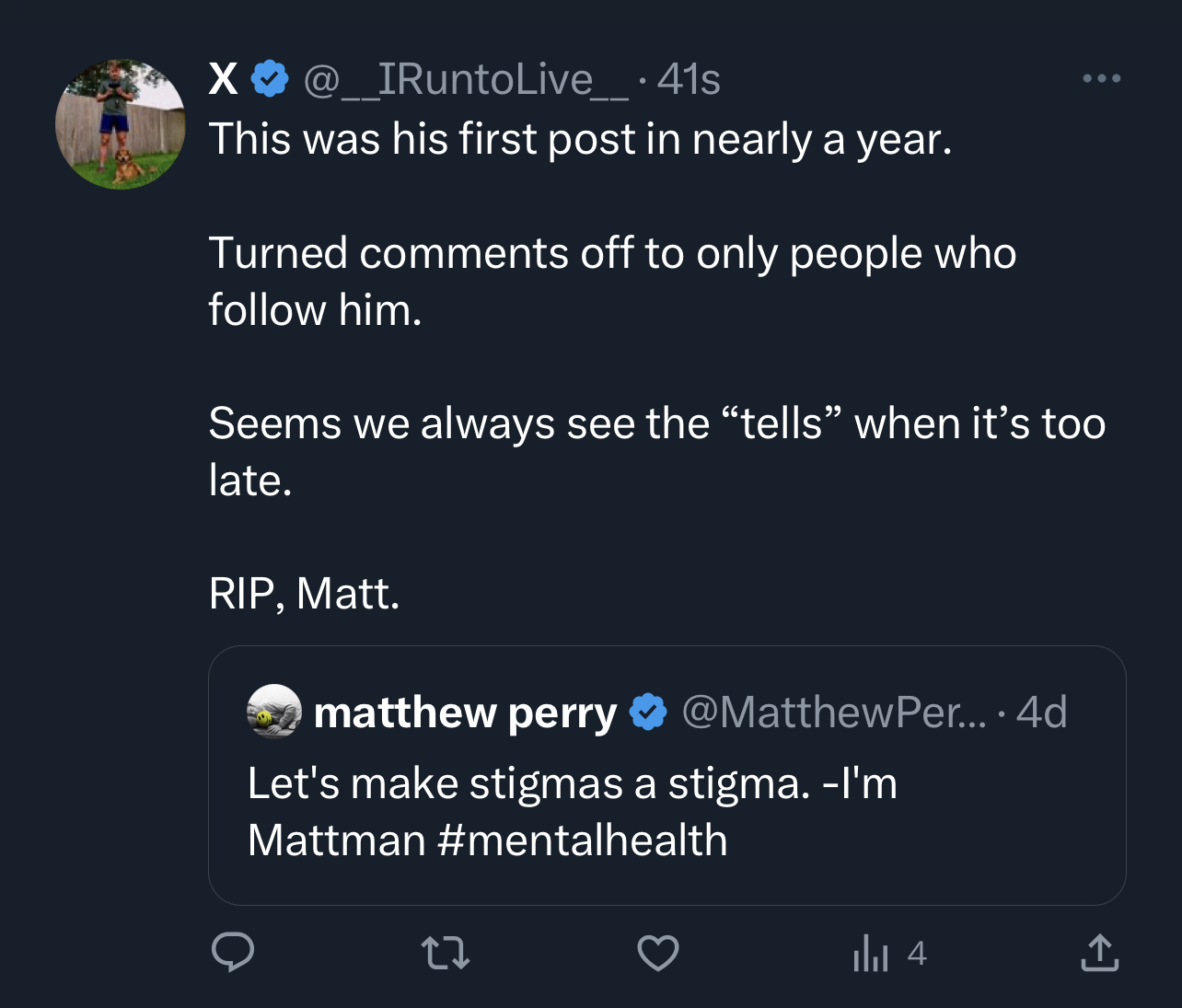 We reported on the tragic news a little earlier tonight:
Further details about Perry's death are sure to come out over time.
Say a prayer for his friends and family as they begin to absorb the tragic news.