Actor Jamie Foxx recently has been recovering from an illness that he was hospitalized for a long time from. Many of his representatives were fielding allegations of foul play and conspiracies while Foxx was not publicly speaking, or able to.
We still don't yet know exactly what the medical issue was, but he has made a video and started using social media again, so his fans know that he's on the long road to recovery most likely.
Today Foxx made a post on Instagram that caught a few people off guard leaving some to ask if his account was compromised. "THEY KILLED THIS DUDE NAME JESUS… WHAT DO YOU THINK THEY'LL DO TO YOU???! #fakefriends #fakelove"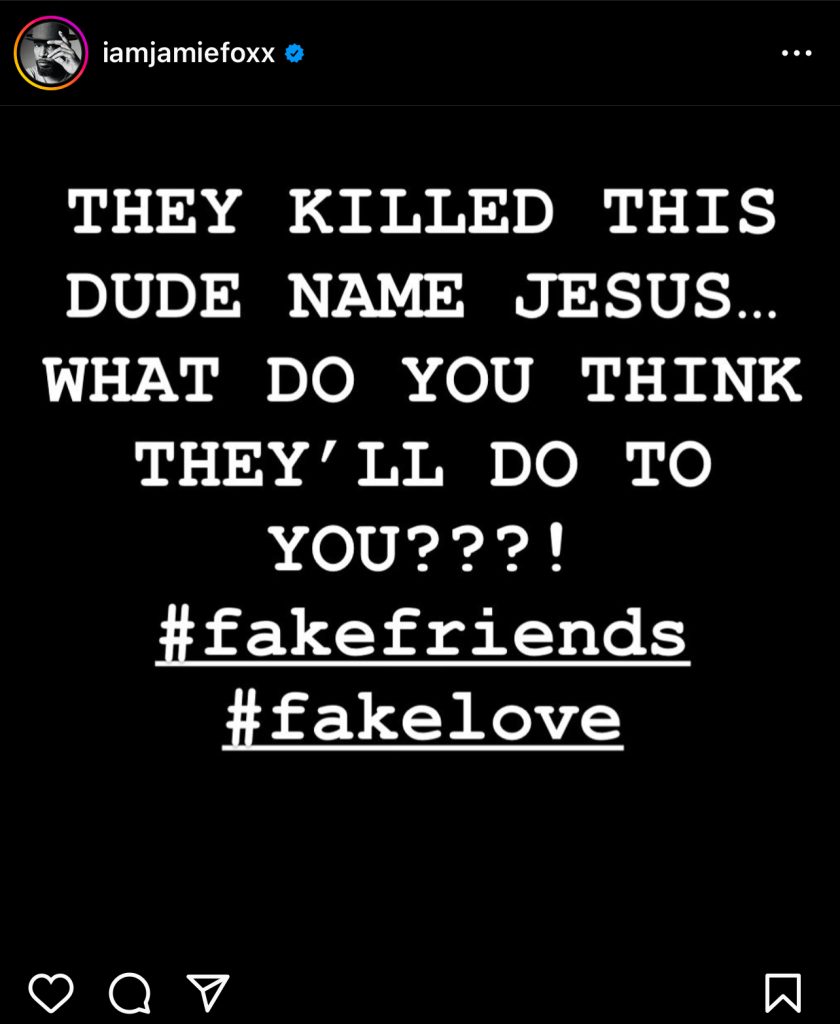 It's hard to say what exactly he meant by this but it's leaving many to speculate about it unless or until further clarification comes to light.
One apparent fan asked if it was really Foxx posting on Instagram to which the Foxx account replied "it's really me "I got a story ta tell" "biggie voice"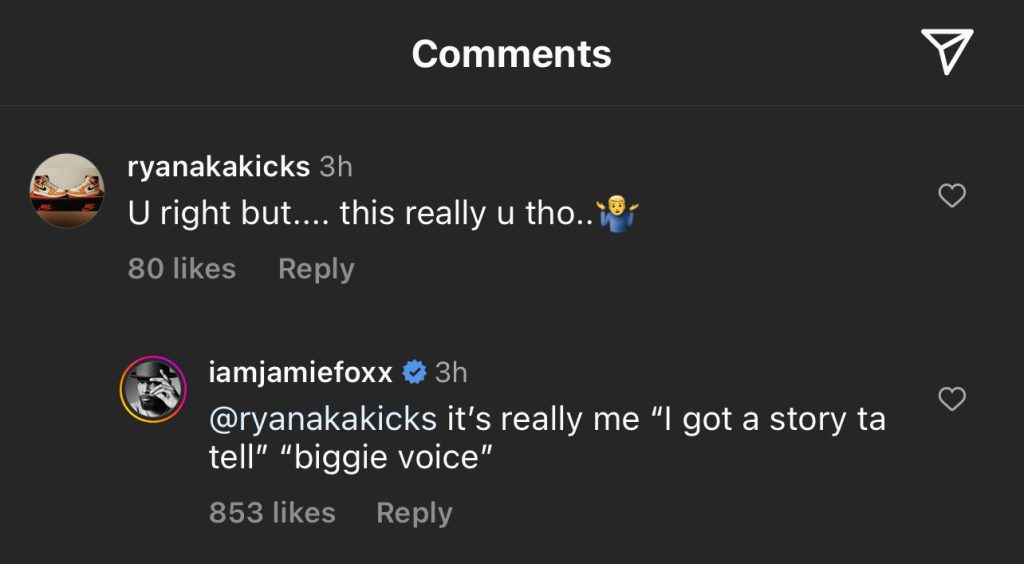 We are speculating that he's referring to the rapper The Notorius B.I.G. who was killed in a drive by shooting in 1997.
Foxx has been somewhat active on Twitter/X as well but not posting all the same things. His most recent post:
"Thankful for my @BetMGM family and a great few nights in Vegas. We got BIG things coming soon🦊"
It's hard to say what story Foxx has to tell or what may come next for him in his saga and dealing with his recent medical issues. We'll update this story of it develops in the immediate future.