Rashida Tlaib has been discovered to be a secret member of a Facebook group run by Hamas militants that lauds 'Squad' members.
Tlaib has been an associate of the radical Islamic organization for the past six years, according to a report by Fox News Digital.
The social media group has consistently endorsed Hamas' war against Israel, even as the terrorist organization slaughtered of hundreds of innocent Israeli civilians last month.
The Michigan Democrat is a member of the Facebook group "Palestine American Congress/USA." Despite being inaccessible to non-members and appearing nowhere on the platform's search engine, the group is accessible to Fox News Digital.
Tlaib features prominently on the page, such as with this popular post.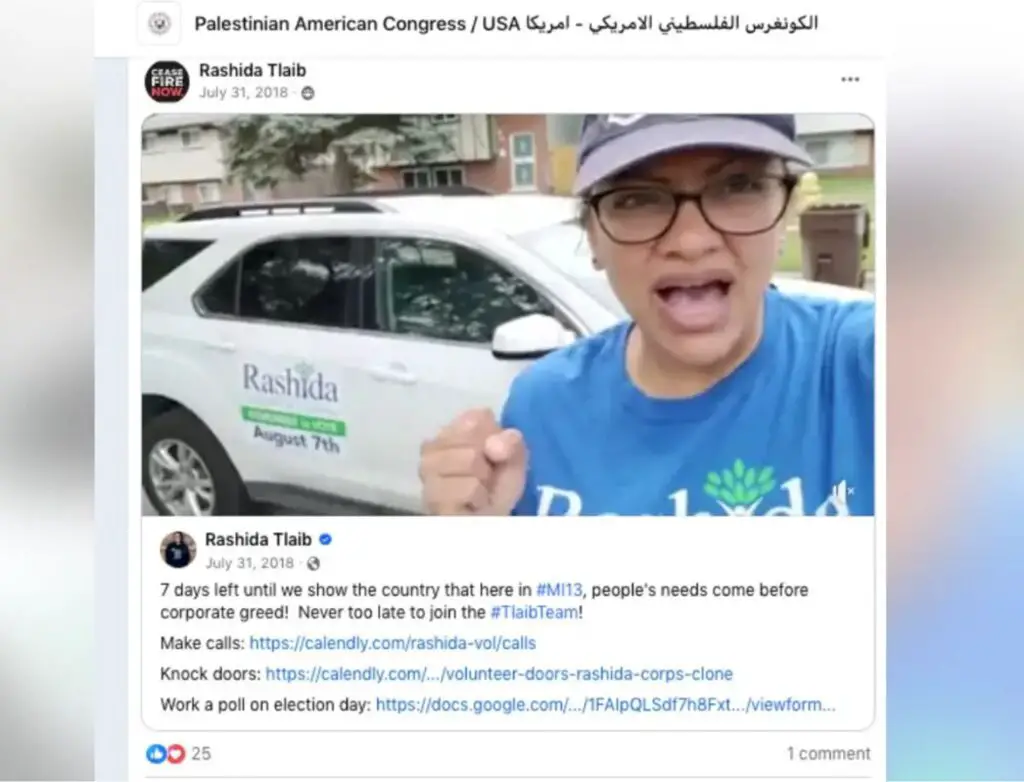 Maher Abdel-qader, the organization's founder and an individual with extensive connections to Tlaib, has previously faced censure for his antisemitic social media posts, which included a dispute over the existence of the Holocaust.
In addition to being a significant fundraiser for Tlaib, having contributed a minimum of $6,500 personally to her campaign since 2018, the Palestinian activist presided over her congressional campaign finances in 2018.
As an expression of appreciation for his assistance with her inaugural campaign, Tlaib presented him with a medal in April 2018 and introduced him by title at a campaign event.
Abdel-qader posted a Chicago fundraiser for Tlaib and fellow Squad member Summer Lee on his Facebook page with a flyer.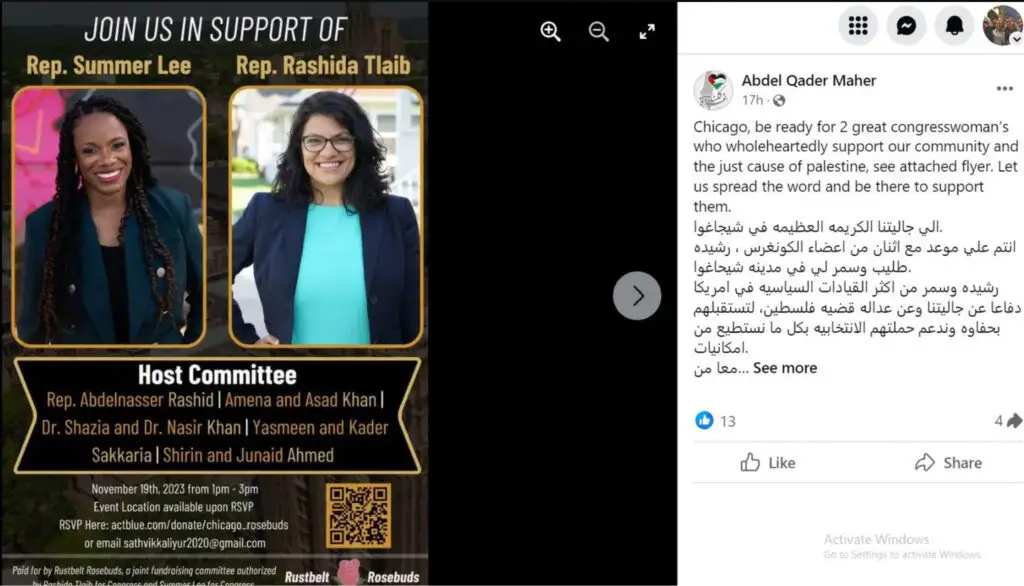 The pro-Hamas sentiments of Abdel-qader are evident. On Oct. 12, one group member posted: "We don't want to throw you in the sea…we want you to ride it back from where you came."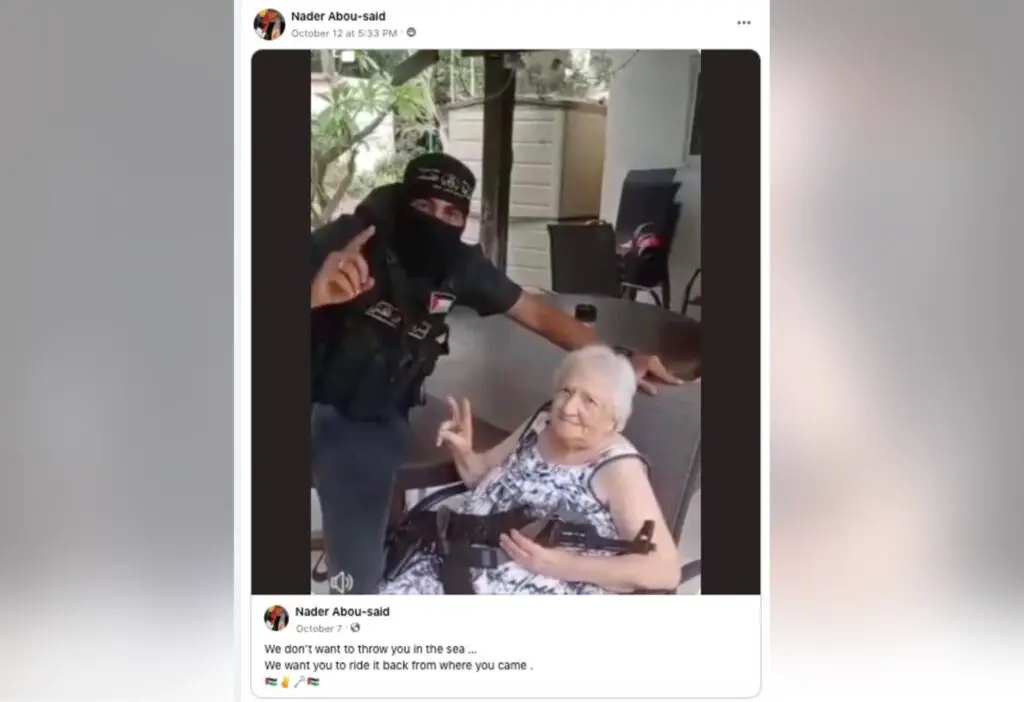 Another member of the organization documented the "accomplishments" of the "resistance in Northern occupied Palestine" on October 19, which included the deaths of dozens of Israeli soldiers. There was an image of a Hamas combatant in the post.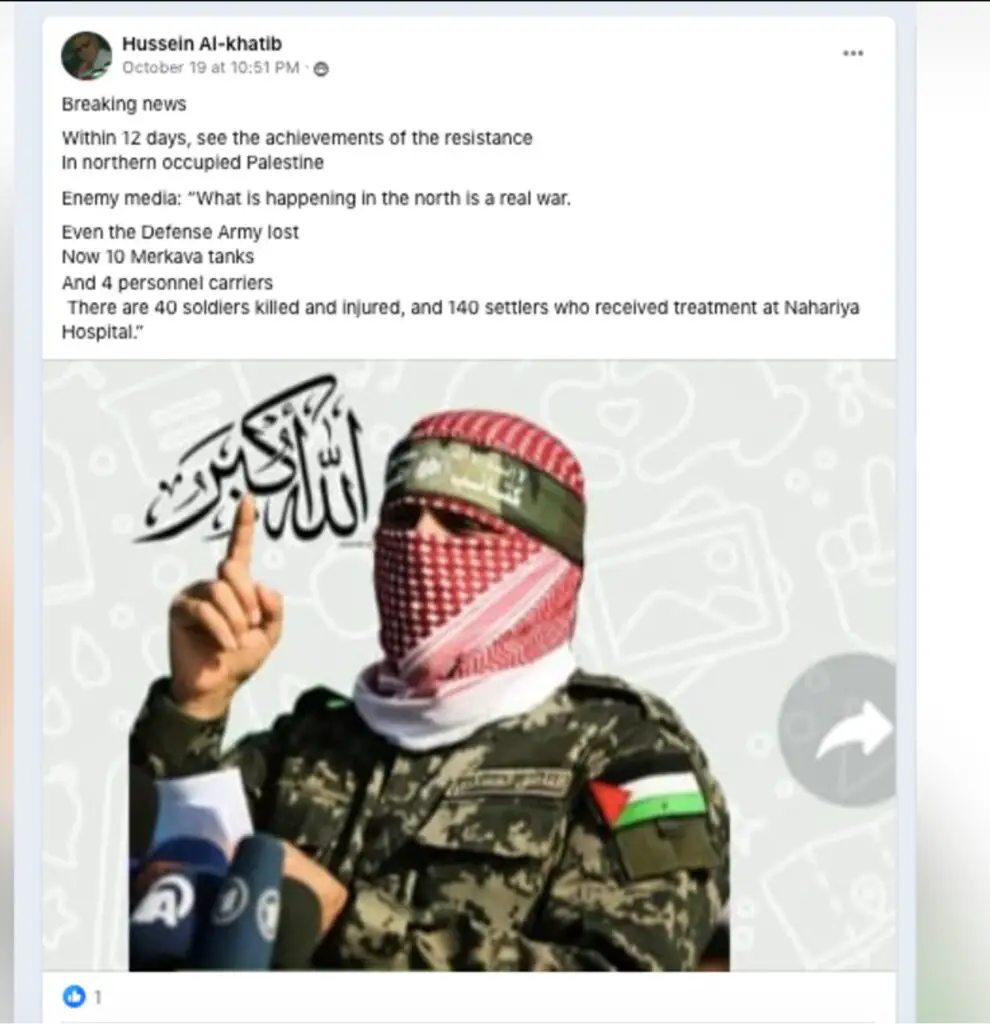 "Since yesterday I have been attached to the TV watching the news," one group member posted on Oct. 10, saying, "You, and the people directing you, are the problem, you created it almost 100 years ago, made it official 75 years ago and you have been feeding its flam ever since."
"You consider Hamas a terrorist organization and I am not going to argue with you at the same time you have been broadcasting that they have been killing women and children, guess that is what terrorists do at the same time no mention to the killing of Palestinian women, children and entire families killed on a daily basses (sic) by the [peace-loving] state of Israel using American gifts of weapons and jet fighters."
"Yesterday I didn't see Hamas I saw the grand kids (sic) of the refugees that ethnically cleansed from their homeland attacking the grand kids (sic) of the colonists whom sent them to diaspora," they later wrote.
In early November, The House of Representatives voted to censure Tlaib by a vote of 234 – 188. Twenty-two Democrats voted with 212 Republicans to censure the Michigan congresswoman.